Trust Lawyer NJ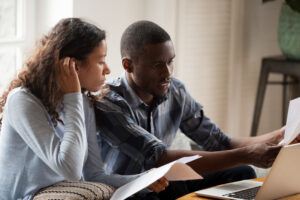 When you are trying to decide whether to talk to a NJ trust lawyer, it could be in your best interest to set up a consultation. Anything that deals with estate planning should be considered carefully. Meeting with a lawyer first before you make any major decisions about your estate planning matter is strongly recommended so that you can get a better idea of your situation. If you are dealing with a legal issue that is too immensely complex for you to handle, a lawyer can shed light on your options. Learn more about what you can do to set up a trust by meeting with a lawyer from Pacific Legal Group as soon as you can. 
Legal Counsel You Can Count On
Creating a trust the right way is important if you are thinking about using it as part of your estate plan. If you do not know anything about establishing a trust and what to put inside of it, I can turn to a lawyer from Pacific Legal Group. They are highly experienced and have successfully assisted many over the years with their estate plans. Since 2007, they have been helping clients manage their estate plans so that they can protect and secure their wealth for their families.  Learn more about setting up a consultation right away.
How To Set Up A Trust 
As you can find out from a skilled lawyer, a trust is a common tool used in estate plans. Trusts allow assets to be controlled more easily, and they make it easier for your beneficiaries to receive assets when it is their time to access them. If you are planning to set up a trust for your beneficiaries, meet with an estate planning lawyer to go over what kind of assets you want to put inside and prepare the legal documents. If you fail to set up your essential legal forms properly, you may run into issues such as triggering the probate process.
What Not To Do 
Is important to know what to avoid if you decide on establishing a trust. Be aware of the assets that you are recommended to put in your trust as well as assets you should not put inside it. For instance, cash and retirement accounts are just some of the assets that should not be placed within a trust, as a NJ trust lawyer can explain. If you have any questions on other tips that you should follow to ensure that you are setting up a trust the right way, reach out to a lawyer immediately.
Consult a Qualified Lawyer 
You may want to consider the benefits of having a trust if you are working on your estate plan. A lawyer can explain to you more about the advantages that a trust can bring and what you can expect from the process. Learn more about the requirements for setting up the trust. Do not wait to reach out to a lawyer if you have any concerns or questions about setting up a trust. Meet with a qualified NJ trust lawyer from Pacific Legal Group for information today.