Utah Immigration Attorneys
Immigrating to America can be a difficult and time consuming process. What's more, if you file documents incorrectly, you will greatly increase the time and expense associated with your case. Making the decision to move to a completely new country spurs a mix of both excitement and uncertainty. To follow through with the commitment, it takes careful planning and organization. Breaking immigration laws can result in severe consequences, so it is vital that you complete the process correctly. With so much at stake, it is crucial that your application is free of errors so that you can go through the experience without issue. Hiring an immigration attorney to assist you with all the requirements can ensure that you fill out your application properly. 
At Avery Burdsal & Fale, we have been helping immigrants properly and effectively come to America. Understanding immigration laws can be difficult, and it can be unclear how laws apply to your particular circumstances. Whether you are looking to visit on a tourist visa, work on a work based visa, or permanently move to the United States, we can help you. No matter what your journey looks like, we have the experience and resources to assist you throughout the entire immigration process so you can begin your new chapter in life. 
We have successfully helped numerous individuals and corporations with their immigration needs. Immigration is highly complex, and many individuals who want to come to America don't know where to begin. With the assistance of our legal team, clients can receive urgent help and direction. We believe in being scrupulously honest with our clients regarding immigration. If any issues or areas of concern are brought to our attention, we will be transparent with you and discuss them. Every aspiring immigrant has a unique background that affects how complex their application process may be, so we will conduct a detailed assessment of your situation. If you have questions regarding immigration, you owe it to yourself to speak with an attorney at Avery Burdsal & Fale. You should contact us today. Se habla Español.
Pathways For Immigration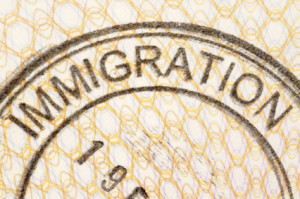 There are a myriad of complex immigration laws which can be overwhelming for individuals who have plans to immigrate to the United States. You may have an idea of what type of visa you want to pursue, or you may need additional information about what visa best aligns with your goals. For example, individuals who wish to work in the U.S. can apply for several types of worker visas. Consult with an attorney to learn more details about each type of visa category and how to complete their respective requirements.