Felony Lawyer Provo, Utah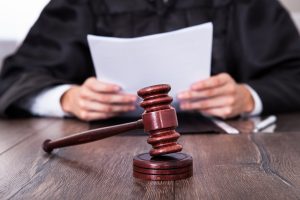 If you have been arrested and charged with a felony you need to retain a felony lawyer Provo, Utah residents rely on. A criminal defense lawyer can provide you with legal advice regarding your constitutional rights, particularly the constraints placed on the state under the 4th, 5th, and 6th amendments. If you do not retain a felony lawyer you may not be able to have your charges reduced or dismissed. 
It is important to consider all aspects of your interactions with police officers, investigators, detectives, and assistant district attorneys. You should speak with a criminal defense lawyer and provide him or her with any documentary evidence, including arrest warrants, search warrants, and investigation reports. 
Common Areas of Criminal Defense Practice 
The following criminal charges are often associated with felony investigations and felony arrests. 
Driving while Intoxicated 

Expungements 

White Collar Crimes 

Rape Defense 

Sexual Offenses 

Assault 

Battery 

Theft crimes 

Burglary charges 

Firearm offenses 

Murder 

Manslaughter 

Domestic violence 

Drug crimes 

Marijuana offenses 
Criminal Defense and Criminal Charges 
The state must prove every element of a criminal offense beyond a reasonable doubt. Criminal defense attorneys provide you with protection against overreaching by the state. The district attorney's office prosecuting your case will assign the case to an assistant district attorney. If you attempt to represent yourself you will need to quickly learn the complexities of criminal procedure, evidence, and criminal substantive law. It can be difficult for you to gain a comprehensive understanding of the complex subject in a short amount of time. You need to retain a criminal defense attorney so you can protect yourself. 
A criminal defense attorney will file motions on your behalf, help you understand the charges filed against you, and explain to you the contents of an indictment or information. Also, if you are facing felony charges you need to stop and take the filed charges seriously. If you are convicted of a felony offense you will lose many rights that you now take for granted. 
For example, you will lose the right to vote and the right to own a firearm. You may also face other financial penalties and fines that can cause you to experience financial hardship. Contact a criminal defense attorney today if you need to speak about felony charges filed against you. 
Misdemeanor charges are less serious than felony charges. You do not risk losing the right to vote and the right to own a firearm. Also, when you are convicted of a misdemeanor you can typically pay a fine and serve a probated sentence rather than face time in a correctional institution. 
If you are convicted of a felony you may have time in jail, state prison, or federal prison. Do not take any unnecessary risks if you are being charged with a felony offense. You need to speak to a criminal defense attorney so you can protect your rights and obtain the best defense possible. 
A criminal defense attorney can file a bond petition on your behalf. Also, a criminal defense attorney can file motions that can have the evidence used against you suppressed if the evidence was obtained by the state in an unconstitutional manner. The complex evidentiary rules and restrictions on the admissibility of evidence can help keep inadmissible evidence out of the case. 
Contact Pacific Legal Group today if you need to speak with a criminal defense attorney regarding a felony charge. We can discuss the facts of your case and the legal options available to you.