Sex Crimes Lawyer Provo, UT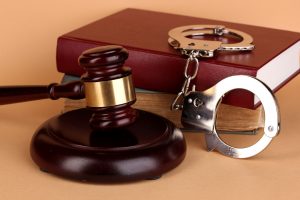 No one expects to find themselves in a sex crimes situation. It is often the last thing on anyone's mind when they are going about their daily routine. If you have been charged with sexual crimes, it can be overwhelming and frightening to know what your next step should be. Everyone has the right to receive legal representation if they have been charged with a crime, so you should act quickly to get the legal counsel that you need. No matter what kind of crime that you are charged with, there is still time to protect yourself with the help of a lawyer.  
While many people may be tempted to think that being accused of a sex crime is the worst thing you can be accused of, it's important to remember that there are still laws in place. If you have been accused, call Pacific Legal Group today for help. We're among the top sex crime lawyers in Provo, UT.
Being charged with a crime can be one of the most stressful experiences that you can go through. If you are convicted of a crime regardless of whether it is a misdemeanor or a felony you may face consequences that include costly fines, the loss of certain privileges and lengthy prison time. Your life will be made much more difficult because a conviction can impact your life for a long time. There are some things that you can do to prevent going to the worst consequences such as hiring a qualified lawyer. Hiring a qualified criminal defense lawyer who sepcializes in sex crimes can help you protect yourself and they can even get your charges reduced or even drop. Don't wait to schedule a consultation now.
The attorneys at Pacific Legal Group are qualified and experienced in this area of law. Sex crimes are serious charges and if you are charged with one you could face consequences that can severely impact your life. If you or someone close to you has been accused of a sex crime, it's important that they have someone on their side who knows what they're doing.
Why the Attorney You Choose Is Important
One of the most difficult crimes to defend is sex crimes. This is because you cannot simply express your innocence, but rather must prove it. If convicted, these types of accusations can follow someone for the rest of their lives and severely damage their reputation. Your personal life may be significantly impacted. Individuals convicted of sex crimes may experience limitations to where they can live, work, and who they can interact with. You could also lose out on career opportunities if you are convicted with a sex crime. While all of these can be intimidating and stressful, if you seek legal help as soon as possible a lawyer can prepare a strong defense for you. You may feel overwhelmed with the possibility of spending time in jail or having your name plastered across the media, but it is possible to fight these charges and win.
The most important thing that you can do is hire a competent attorney who will work hard on your behalf so that you have a fair chance at winning your case. You need a sex crimes lawyer in Provo, UT who has extensive practice with this type of crime so that they know how to protect your rights and help you achieve a successful outcome in court. 
Hiring a lawyer can mean the difference between the positive and negative case outcome. It can mean the difference between jail time and a job charge. When you have a lawyer dedicated to your case you have a higher chance of avoiding the worst consequences. You decide to represent yourself you will likely have a more difficult time and you'll be on your own. You will not be given any type of support even if you argue that you do not have enough understanding of the law. A lawyer can help protect your rights and ensure that you have a case that is as strong and persuasive as possible. 
How Pacific Legal Group Can Help You Fight Sex Crimes Charges
When there are sex crimes accusations involved, your freedom may feel threatened by the consequences that come with a conviction. Whether or not you have been formally charged yet, Pacific Legal Group is here to help you fight for your freedom. Getting the justice and fair treatment you deserve is our top priority at Pacific Legal Group!
The first thing that you need to do is talk with an experienced attorney at Pacific Legal Group so that they may review the case and advise you of your options moving forward. You must learn the basic facts of your case so that you can understand how to best move forward.  A lawyer will be able to give you personalized advice so that you can take the right steps. Pacific Legal Group will help you with every step of the process and do everything we can to ensure that your rights are protected.
Here at Pacific Legal Group law firm, we have attorneys specializing in sexual assault cases who can help guide you through the process. We're confident that they will provide excellent counsel and representation on behalf of your needs during this difficult time.
Our team of highly skilled sex crimes lawyers in Provo, UT will work tirelessly to ensure that your rights are protected and that justice is served. We know how important it is for you to be able to focus on what matters most – your family, your job, and your life – while we handle everything else. Let us take care of all the details so that you can move forward with confidence knowing that someone has got your back!
Call us today!
Sex Crimes Lawyer Provo, UT
A sex crime lawyer in Provo, UT is there to represent you if you have been charged with coerced or illegal sexual conduct. There are serious repercussions that can happen if you are found guilty of a sex crime. Since a conviction can follow you around for the rest of your life, and often does if charged, it is important to know why you need a lawyer in the first place. 
Did you know that 81 percent of women and 43 percent of men will experience some kind of sexual assault in their lifetime? With crimes being so high it is important to understand why a lawyer is so important. Because these types of lawyers deal with a variety of cases they will have to examine the evidence and prepare an effective defense strategy for you. Here is what you need to know when hiring a lawyer. 

Understand Your Rights 
When a sexual act becomes violent there is a high likelihood for one of the participants to be charged with a sexual offense. This also can happen if consent wasn't sought out before engaging in the sexual act. Engaging in sex with someone who cannot consent often is counted as a sexual offense. 
If you feel there wasn't clear consent or if the act turned violent then seeing out legal representation is often in your best interest. It is also your right to defend yourself if you were the one charged with the sexual offense. 
How a Sex Crime Conviction Can Affect Your Future
Getting convicted of a sex crime, whether it's rape or child molestation, is a serious matter and can affect you for the rest of your life. Even after you've served your sentence, the conviction can come back to haunt you. Here are a few different ways that a sex crime conviction can affect your future.
You may have a difficult time finding employment.

If you have a sex crime conviction on your record, you can expect it to affect your employment in the future. You will likely have to disclose your convictions to potential employers when you apply for a job. Many employers will be weary of hiring someone with a sex crime conviction, making it more challenging to secure employment. It will most certainly prevent you from obtaining jobs that involve working with children.

You will have to register as a sex offender.

If you're convicted of a sex crime and live in Utah, you will be required to register a sex offender twice a year. You must register for 10 years after your sentence has been terminated. If your crime was more serious in nature, you may be required to register for the rest of your life. Registration requires you to list your full name, address, photo and place of employment. This is considered public information, so anyone can look for it.

You won't be allowed to go to certain places.

As a sex offender, you won't be able to go anywhere you want like before. In Utah, registered sex offenders are forbidden from visiting playgrounds, public parks, daycares, preschools, public swimming pools and primary/secondary schools.

You may have trouble finding a place to live.

Many landlords conduct background checks on prospective tenants. If they discover that you're convicted of a sex crime, they may be less likely to accept your rental application. This is especially true if there are children living on the property. You may have to resort to living with family if you can't find a place to live.

Your friends and family may see you in a negative light. Sex crimes are considered one of the worst crimes a person can commit. As such, some of your family members and friends may view you in a negative light after you serve your sentence. Some of them may not want to associate with you anymore.
Provo Sex Crimes Law Infographic
Preserve the Evidence 
If you have any records relating to the alleged incident then you need to store them in a safe place before approaching a lawyer. This can include diaries, videos, communications, or event calendars. All of this can help your lawyer prepare a defense for your case.  
If you haven't heard it before, you need to be careful what you post on your social media. However, if you have social media linked to the allegations then don't delete it. As tempting as it may be, if you delete the evidence then you could be charged with tampering. It also makes you look guilty in the long run, even if you aren't. 
Pacific Legal Group Provo Sex Crimes Lawyer
1979 North 1120 West Provo, Utah 84604
Provo Sex Crimes Lawyer Google Review
"It was an incredibly stressful moment in my life and I had Robert Avery as my lawyer. He was super nice he let me know if I had any questions about anything I could ask him, he was very reassuring and he helped get the best outcome of the case. 100% recommend" Jair V.
Learn the Lawyer's Track Record 
The lawyer's track record is a good indicator of how good they are at their job. Their track matters and it is often a selling point to a good lawyer. You want someone who has a good record but also has no records of discipline. You don't want someone with any ethical violations on their record, as judges don't look too kindly on those who have done anything to get a violation. 
You can look up everything on your state bar association website. For other information search engines are your friend and can give you reviews on the lawyer. 
If you or a loved one have been charged with a sex crime then you need a sex crime lawyer in Provo, UT on your side. 
If you have been charged with a crime, you still have legal options that you can consider. It is not too late to do something about your situation. Don't wait to schedule a consultation with the trusted sex crimes lawyer who will be an advocate for you. It is much better to hire your own lawyer than to rely on one provided for you. They will give full attention to your case so that you have the strongest possible defense. Make the investment to hire a skilled and qualified defense lawyer so that you can get the outcomes you deserve.
---
Client Review

"Rob Avery was a great guy to work with, he helped with answering my questions regarding traffic matters. He also very happy to help!"
Michael Hobbs