Drug Crimes Lawyer Provo, UT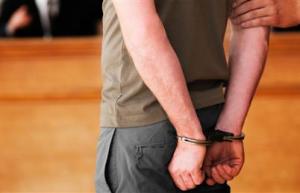 At Pacific Legal Group, our drug crimes lawyer Provo, UT offers knows that one of the most serious offenses you can be charged with in Utah is some type of drug crime. Depending on the type of drug crime you are charged with, you may be facing a misdemeanor or a felony and either of these convictions can completely change your life. You may be wondering what factors influence getting a misdemeanor or a felony and it could be how much of a drug you have on your person, the type of drug, and even where you have the drugs. Interested in learning about how we can help you after you were charged with a drug crime? Reach out to us now. 
What kinds of drug crimes are there? 
Not all drug crimes are punished equally and it is important to know what kinds of charges are up against you so that your attorney can have the information necessary to fight against them. Your Provo, Utah drug crimes lawyer may be defending you against accusation like: 
Possession.

Depending on the type of drug found on your person and the amount, you could be facing fines of less than $2,000 and six months in jail or fines of $10,000 and five years in prison. If you have a certain amount of drugs, the court may accuse you of possessing drugs with the intent to distribute them. 
Abusing drugs.

You may be charged with drug abuse if you are using illegal drugs or over-using legal prescription drugs. In some instances, a court may allow you to go through a drug rehabilitation or detoxification program instead of going to jail. 

Distribution.

Whether you are being accused of possession with the intent to distribute or distribution, Utah will come down very harshly on you. If you are convicted of distributing drugs in a "drug-free zone" (like a public or private school) then you could get hefty fines and life in prison. 
Even if this is the first time you have been accused of a drug crime, you do not want to leave your sentencing up to chance. It is always best to arm yourself with an attorney who can defend you and fight against these charges. A conviction can mean the difference between getting off completely, lessening your sentence, or going to prison. 
Are you interested in seeing how we can help you when you have been charged with a drug crime? Reach out to our drug crimes lawyer in Provo, Utah today from Pacific Legal Group.