Injustice anywhere is a threat to justice everywhere.

Martin Luther King Jr.
When it comes to criminal cases, there are usually four major criminal defense strategies that criminal attorneys employ: innocence, constitutional violations, self-defense, and insanity. Each of these strategies has its uses in different cases, and selecting the best strategy for a case depends on the case itself, but also on the experience and the prowess of the criminal lawyer. 
Our attorneys have represented clients in cases ranging from minor misdemeanors to 1st degree felonies. If you are charged with a crime, you need an experienced attorney to help you resolve this issue. Click here for more information.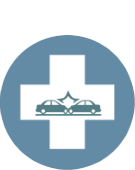 Any individual can be held liable for intentionally or negligently causing harm to another person. Some examples of common personal injury cases include slip and fall accidents, motor vehicle accidents, medical malpractice, wrongful death suits, premise liability, and products liability claims. When you hire our personal injury lawyer, you will have someone who will be at your side and defend your legal rights
Being injured and deciding to hire a lawyer can be overwhelming. We can help you obtain medical help and assistance while aggressively advocating for compensation. We are committed to representing your interests. Click here for more information or call us for a free consultation.
Bankruptcy helps people who can no longer pay their debts get a fresh start by liquidating assets to pay their debts or by creating a repayment plan.
We have helped hundreds of people get a fresh start, and we would love to help you too. 
If you feel burdened with debt, help is available. Whether your debts result from illness, a divorce, a poor business decision, or a lost job, bankruptcy can provide the "fresh start" as Congress intended. We can help.
Click here for more information.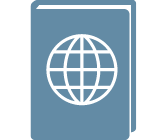 Immigration law is a series of complex laws, regulations, and court rulings that seem to change constantly. There are generally three main types of immigration in the U.S.: family-based immigration, employment-based immigration and  humanitarian immigration. For those who wish to immigrate to the United States, they will have to deal with immigration law changes until they receive their citizenship, which can take years. An immigration attorney can handle this difficult work for you and explain the law and the process to you. They can also represent you in court and help you prepare for interviews with immigration officials.
Immigration law is a complicated area involving multiple agencies and numerous federal rules and regulations. Whether you are seeking a green card, temporary visa, or citizenship, we can help you navigate these bureaucratic waters. Hablamos Español.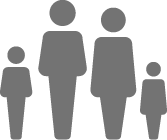 Family law covers family cases, a type of civil case, but they generally involve issues between or concerning spouses, parents, and children.  Family courts handle a wide variety of cases involving domestic matters. The most common issues handled at family court include: marriage dissolution, paternity and child custody, protection orders against domestic violence, name changes, guardianship, termination of parental rights and adoptions and emancipation and approval of underage marriages.
Family law matters can be difficult for everyone involved. We are committed to helping you navigate the rough legal waters of a contested divorce, custody, spousal and child support, and visitation.
Click here for more information or call us for a free consultation.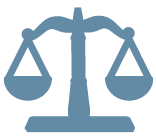 There are two types of lawyers:  those who push paper behind a desk and those who fight in court. We are the kind that fight in court.  If you have a dispute with another person, company, or even the government, we can help. Click here for more information.
Probate is a legal process that takes place after someone dies. It includes:
Proving in court that a deceased person's will is valid (usually a routine matter), identifying and inventorying the deceased person's property, having the property appraised, paying debts and taxes, and distributing the remaining property as the will (or state law, if there's no will) directs.
Our probate attorney can guide you through the entire process and address all of your questions and concerns. Click here for more information.
Client Review

"Rob Avery at Pacific Legal Group was professional, kind, and fair. As someone who is very new to navigating the legal world, I was impressed by my attorney's transparency and willingness to involve me at every step of my case. I felt confident that I could trust Mr. Avery and his team. I would without hesitation recommend him to family and friends."
Jess Christensen