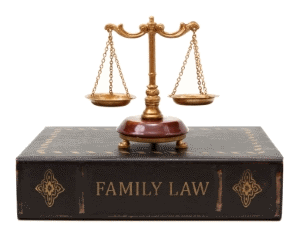 Utah Family Law Attorneys
The Pacific Legal Group can represent you in the areas of Divorce, Custody, Parent-time, Child Support, Alimony/Property Division, Decree Modifications, and Enforcement.
These issues can be stressful, but with help from the right attorney, you can begin to move forward with your life. It is important that you receive a realistic assessment of your situation and that you are provided with practical solutions from the outset.
We listen to your concerns and can explain every phase of your divorce, ensuring that the necessary steps are taken to help you reach an amicable and appropriate resolution. These issues can be emotional and complicated, but we can provide you the information and help you gain the confidence to make informed decisions.
What does a Utah family law attorney do?
Family law attorneys with family related issues and domestic relations. Oftentimes family law practices are going to focus on representing their clients in a divorce and the issues that are relating to that divorce is the division of marital property, child custody and support, and alimony.
Utah family law attorneys also draft prenuptial and postnuptial agreements, they can litigate related matters as they tie into those agreements. Sometimes family lawyers are going to represent victims or perpetrators of domestic abuse and violence, and civil protection order proceedings and defend clients who are accused of domestic violence and criminal proceedings.
Family law lawyers are also able to work with adoption and guardianship, issues regarding juvenile delinquency, child abuse, and neglect.
While there are some family law attorneys who have developed a particular specialty such as adoption law, oftentimes they have an expertise in a number of practice areas. Moreover family lawyers must have a wide range of legal skills as they are going to draft and negotiate contracts, pleadings and other legal documents, they're going to help with litigating contested matters in counseling clients on their legal rights and options.
Family law attorneys or legal professionals who specialize matters to do with family law, however broad that may be they handle family legal issues, are concerned with members of the family. Oftentimes these legal issues on divorce, child custody or guardianship among others. Your Utah family law attorney can actually act as a mediator when a family develops disagreements, or represent you against litigations.
Sometimes your family law lawyer may even be able to handle legal estates and wills. A will is a legal document which is going to tell the state and the people of the family how the decedent would wish their property to be managed after they die. Family law attorneys are going to be responsible for assisting people and driving these documents as deals directly with their family members. They also have what it takes to ensure that in the state is administered as stated by the deceased via the will.
If you are having issues with child custody cases, you want a legal specialist who specializes in child custody agreements. Oftentimes a couple separates the most difficult decision they have to make is what is going to happen to the children. Couples must be able to agree on how to take care of the children they have had together as it pertains to the new arrangement, and child custody is defined by an agreement in which both parents have to live with the terms therein. A competent Utah family law attorney can help parents that are parting ways to draft agreement, a family law attorney can also help parents in amending and changing trial because the agreements if need be.
Our family law attorneys can provide you with the answers you need to get the results you desire. It is important that you have legal support to help you understand your options and guide you through the divorce process. At Pacific Legal Group, we can help you resolve your issues promptly and effectively.