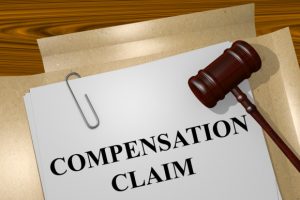 Workers' compensation insurance protects both an employer and an employee in the event of a worker getting injured or sick from a job-related incident. Each state has slightly different laws when it comes to employers providing workers' compensation benefits. It can depend on the industry and the number of people a company employs.
Commercial insurance companies can issue workers' compensation policies. While coverage can vary, there are some broad categories that all plans should include.
General Coverages
Medical – It will cover the cost of the diagnosis and treatment of the injury or illness.

Partial disability – If an employee must find another job because of the job-related injury, it can replace lost income during the search.

Full Disability – It will provide income for an employee no longer able to work because of the injury or illness.

Rehabilitation – The benefit will cover the cost that it requires to get an employee back to work.

Death benefits – If a fatal accident occurs, workers' compensation will cover expenses such as loss of income and funeral costs.
General Exclusions
Injuries sustained due to an employee being under the influence of drugs or alcohol

Injuries from a fight that the employee started

Emotional injuries not related to physical workplace trauma

Injuries self-inflicted by the employee
Claim Process
If you do get injured or sick due to performing a job, it is important to understand the general process that will take place. You cannot be terminated for submitting a workers' compensation claim.
Investigation – All parties involved must clearly understand what took place, so an investigation will be conducted.

Medical providers – The employer should provide a list of available medical providers to the injured employee.

Good faith – Employers must handle each claim in good faith. After the investigation, employers should accurately evaluate the employee's eligibility and pay benefits fairly. This step might require the employer to seek third-party help.

Discrimination – Employers absolutely cannot discriminate based on gender, race, sex, age, religion, marital status, or disability.

Paying benefits – Employers are legally required to pay benefits owed to an injured party. If they do not, the employee may have to seek legal counsel.
You should understand your rights as it pertains to workers' compensation benefits, especially if you work in a high-risk environment. If you are uncertain about whether an injury or illness is eligible, contact a workers' compensation lawyer who handles workers' compensation claims to discuss the scenario. It could result in payments to cover expenses or lost wages.