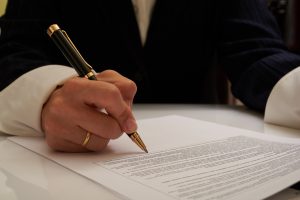 Benefits of Working With Pacific Legal Group
When an accident happens out of nowhere, it can have terrible consequences that can affect your life. Whether you have been struck by a reckless drunk driver or suffered an assault that resulted in extensive injuries, we can help. If you have been seriously hurt because of someone else's negligent actions, there is legal assistance available so that you can obtain fair monetary compensation. As a victim of an accident that was no fault of your own, you have the right to take legal action and file a claim. You may be entitled to significant compensation to cover your damages. 
Our firm is located along State St. in Provo, Utah, right in between Grand View North and Carterville. Clients can enjoy a variety of shops, restaurants, and parks in the surrounding area by the southwest section of the Provo River.
Experienced Legal Team
The Pacific Legal Group has a highly skilled and experienced team of attorneys who are dedicated to protecting the rights of their clients. When you hire a personal injury attorney from Pacific Legal Group, you can expect to receive professional services that cater to your specific needs. Throughout our collective years of practice, we have handled many types of personal injury cases, such as auto accidents, truck accidents, assault, carbon dioxide poisoning, and wrongful death cases. 
We are committed to providing excellent customer service to each of our clients. The aftermath of an accident is not easy to deal with, so we want to lend our support as you navigate your legal situation. Let us know about your particular needs and we will be glad to offer our personalized assistance. 
Positive Case Results
Over the course of our practice, we have helped numerous clients with their personal injury cases. Specializing in multiple practice areas, our lawyers are knowledgeable about the court system and know how to determine the best possible legal strategies for successful case outcomes. Insurance companies will go out of their way to avoid paying victims the compensation that they deserve, and we're familiar with every one of their tactics. An aggressive approach is key to ensuring that victims are paid the most fair and just compensation. 
Request a Case Evaluation 
Integrity and honesty are of utmost importance to us. We assess each case carefully so that we can make the most informed decisions regarding your case. We will give you a straightforward, honest evaluation of your situation and provide legal advice based on our experience and knowledge. If we are confident that we can help you, we will put our full effort into developing the best possible argument. You can count on us to represent you and achieve optimal case results.
When you have been hurt as a result of a negligent person, you need a trusted and experienced personal injury lawyer who is committed to protecting your rights and advocating for your full compensation. Schedule a free consultation now with an attorney from Pacific Legal Group to begin your next steps.