Criminal Appeal Lawyer Provo, UT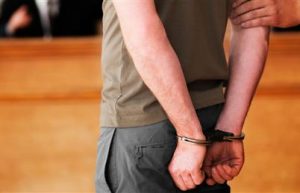 If you are found guilty (or even plead guilty) your case is not over. You have a Constitutional right to appeal your conviction. Utah's appellant procedure may be confusing. As criminal appeal lawyers are here to help. Below is a short Q&A of some of the most commonly-asked questions about criminal appeals in Utah.
WHAT IS AN APPEAL?
An appeal is request to another court (either the Utah Court of Appeals or the Utah Supreme Court) to review the decision of the trial court or the jury. Often, the final outcome is not directly appealed, but rather critical errors leading up to the final decision are the subject of the appeal. For example, inappropriate jury instructions, failure to object to evidence, or failure to raise critical defenses are some of the many issues that may be appealed.
CAN I APPEAL A CONVICTION?
Yes. If a jury or a judge finds you guilty, you can appeal that decision. But whether that appeal will be successful is highly dependent upon the facts of your case. Also, the timing of filing your appeal is VERY important. If you fail to request your appeal soon enough, you may lose the right to do so in the future. It is imperative that if you think you might want to appeal you not wait. Please call a criminal appeal lawyer Provo, UT trusts at 801-788-4122 for your free consultation to avoid waiving this right.    
CAN I APPEAL A GUILTY PLEA?
Maybe. When you enter a guilty plea, you generally waive the right to appeal that conviction. However, that is not necessarily absolute. Also, if you act soon enough, you may be able to withdraw your guilty plea.  
WHAT ARE COMMON GROUNDS FOR A CRIMINAL APPEAL?
Every criminal case is different. But criminal appeals do have some topics that are more often the grounds for an appeal. Some common grounds to have your conviction overturned include ineffective assistance of counsel, violation of Constitutional rights (like illegal search and seizure or double jeopardy), wrongful rulings on the suppression of evidence, allowing unreliable witnesses to testify, jury issues, and statute of limitations. But this list is far from exhaustive. If you have questions about your conviction, we would be happy to help you identify errors and whether those make up good ground for appeal.       
WHAT IS THE APPELLATE PROCESS?
An appeal starts by filing a Notice of Appeal and paying the appropriate fee. The next step is generally to request transcripts of the case. A transcriptionist creates these transcripts of the relevant hearings and trial. You will then file a Docketing Statement that provides an overview of your case and jurisdiction. The record of your appeal is sent from the trial court to the Court of Appeals. The record includes all the evidence entered in your case as well as any motions, transcripts, and rulings. Once received, the Court will set a briefing schedule. You will have thirty days to submit your opening brief. The State then has thirty days to file an opposition brief. You then have 15 days to file a reply brief.
Once filed, the Court of Appeals makes an initial determination on whether to hear oral arguments. Oral arguments are generally short arguments made in the Utah Court of Appeals in Salt Lake City. However, the Court of Appeals does not have to schedule arguments and may make a decision without argument. There is no set time for the Court of Appeals to render its decision, but generally it takes between 70 and 120 days after oral argument to receive a decision. However, the decision may come sooner or much later. 
An appeal does not stay your conviction. If you are ordered to jail or prison, you will necessarily begin serving that sentence during the course of your appeal.
After the Court of Appeals renders its decision, either the State or you have the right to petition the Utah Supreme Court to hear your case. Unlike the Utah Court of Appeals which has no discretion to hear your case or not, the Utah Supreme Court has absolute discretion to hear your case or reject it. If the Utah Supreme Court agrees to hear your case, you will have to present briefs on the issues it agrees to hear.
Of course this procedure is not absolute. Times are frequently extended, motions may be filed, and other issues may result in a different process than presented here.    
WHAT DOES THE COURT OF APPEALS LOOK AT TO DECIDE A CASE?
The appellant court only looks at the record, the briefs, and the oral arguments. Any evidence not presented below generally cannot be used on appeal. For example, if you were charged or a crime you did not commit because you were out-of-the country at the time, but you did not show your passport, visa, hotel payments, pictures of your trip, or other evidence of that you were away, you cannot use that evidence to prove you could not have committed the crime for which you were convicted.
That being said, you may be able to file a motion to supplement the record based on ineffective assistance of counsel. If granted, your case will be temporarily remanded to the trial court. The trial court is required to make factual findings. 
IS AN APPEAL EXPENSIVE?
We believe that every person deserves top-notch legal representation at a reasonable rate. We are driven by the notion that justice is not only for the wealthy. We typically bill appeals on an hourly basis, but we also do flat-rate appeals. Our criminal appellate rates are lower than other attorneys' paralegal rates. We do not want financial need to deprive you of your right to a high-quality criminal appeal lawyer Provo, UT locals recommend. We will give your case the same treatment that we hope we would receive.
If you have any other questions, we would love to meet with you. We offer a free initial consultation to answer questions that you may have about your criminal appeal. To set up your consultation, please contact the Pacific Legal Group today at 801-788-4122.