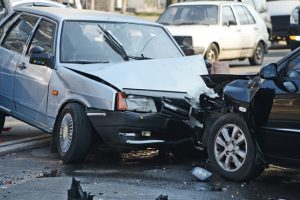 Everyone who has been in a car accident understands that at the very least, it is a nuisance on their day. For those who have become injured after an accident or found that their car was totaled, it can be devastating news. However, after a car accident, most people understand that you are supposed to stick around, share your insurance information with the other party, and possibly wait for the police to arrive. What happens if the other party is unwilling to share their information with you? 
Asking The Other Party For Their Information
When you have been in a car accident with someone else, a lawyer, like a car accident lawyer from a law firm like The Krause Law Firm encourages you to provide your insurance information to the other party. This is standard and something that everyone involved in an accident should do in case injuries crop up or personal property is damaged. However, if the other party is reluctant to share their insurance information with you, you still have options. 
Call the authorities.

If you have asked the other driver for their information and they refuse, call the local authorities. You want to ensure you have a third party accurately describing the details of the accident and what the scene looks like. The police officer will get insurance information from both parties and make notes of what happened during the accident. 
Wait until the police arrive.

When you are waiting for the police to arrive, the best thing you can do is try to avoid any kind of argument with the other driver. While it may be very frustrating that they are not giving you their information, you do not want this to turn into a heated battle. See if there are any witnesses to the accident, take pictures of your cars and the scene of the accident, and wait calmly. 

Get information from the police.

Once the police have collected the other driver's contact and insurance information, you can use this to report the accident to your insurance company and speak with a lawyer about filing a claim against the other party's insurance. The insurance company will look at the police report, medical records, and witnesses' testimonies when making a decision about the accident. 
Get Help After an Accident 
After you have been in a car accident, you should seek legal help to ensure you have everything you need for filing a claim. Contact a local lawyer's office today for more information.